Power Platform and Azure connected together is such a powerful story of "Powerful alone, but better together". When connected to Azure, Microsoft Power Platform enables you to quickly deliver value and build Enterprise solutions.
We always had the capability in App maker experience to connect to Azure SQL and build applications that interact or use data from Azure SQL using SQL connectors.
With the new Feature announced now, You can initiate/Build a Power Platform application using Azure SQL from within Azure Portal.
In this blog, we will look into how Azure SQL and PowerPlatform can be connected together.
What you need:
Azure SQL Database
Server firewall on database to enable Azure server and Power Platform services  to access the database
How to set it up:
Navigate to Azure SQL instance in Azure Portal
Select the database you want to build on using Power Platform
Click on the Power Platform application you want to build from the left sidebar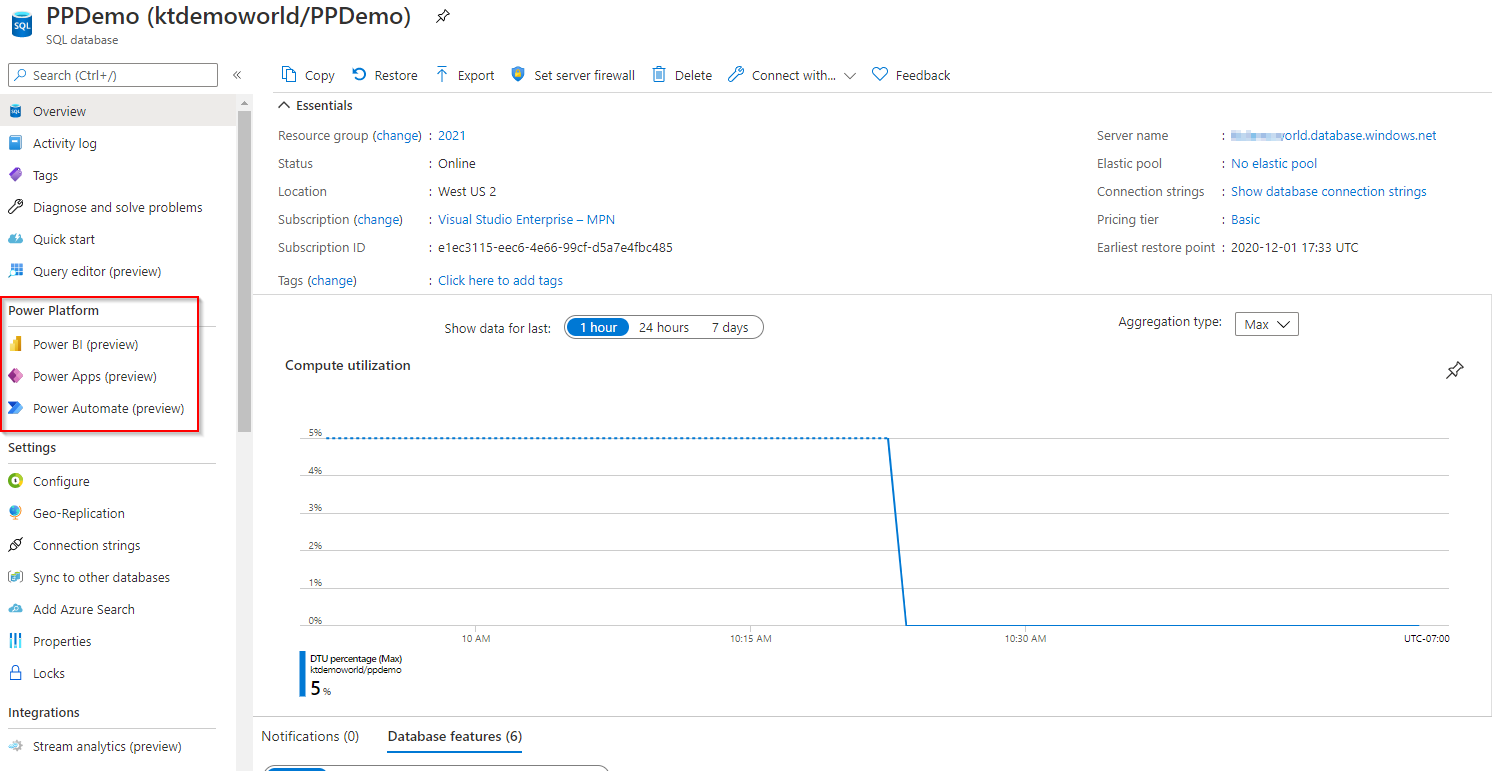 Power Apps:
Upon clicking on Power Apps, you would be presented with page to get Started, it will also provide learn resources.
Upon click of get started you will be presented with page to provide details for App you want to create and table you wish to use.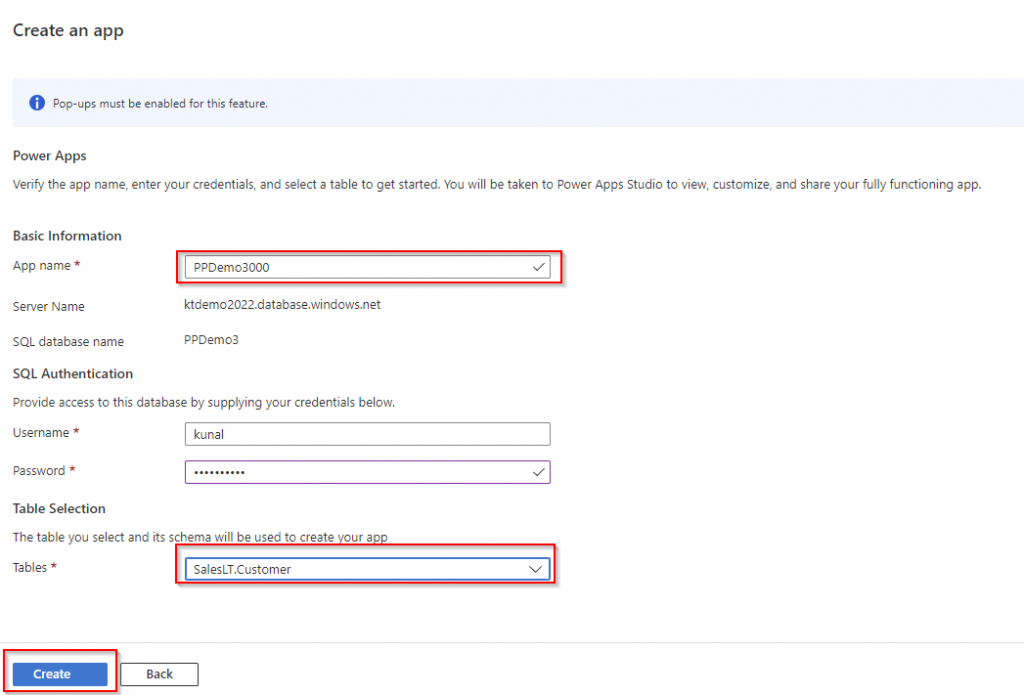 Upon Click of create you would be redirected to Power Apps studio with continue building Power Apps.
Power Automate:
Upon clicking on Power Automate, you would be presented with page with some of most popular SQL server templates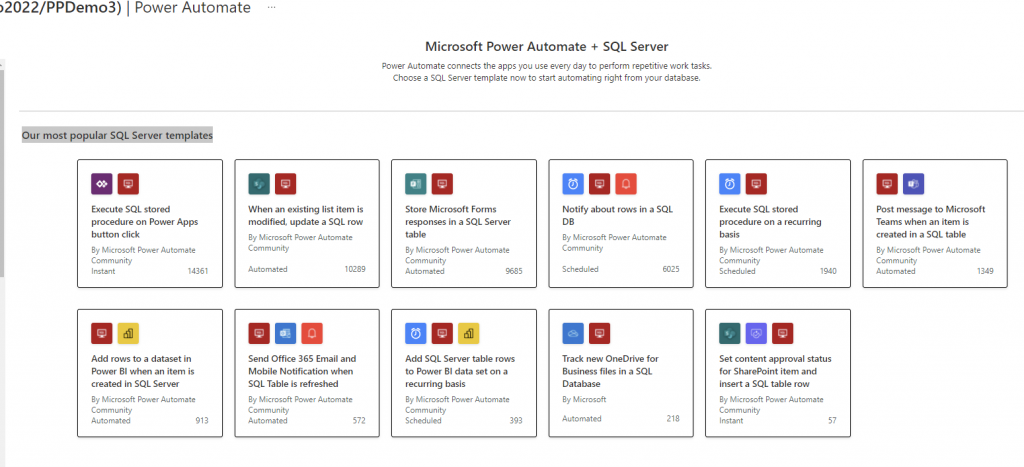 Clicking on them will present you with details on scenario and option to try it. If you choose to try, it will redirect to Power Automate studio to continue building.
Power BI:
Upon clicking on Power BI, you are presented with page to get started.
Clicking on get started will download the pbids file, which you can open in Power BI desktop and continue building on the sql database.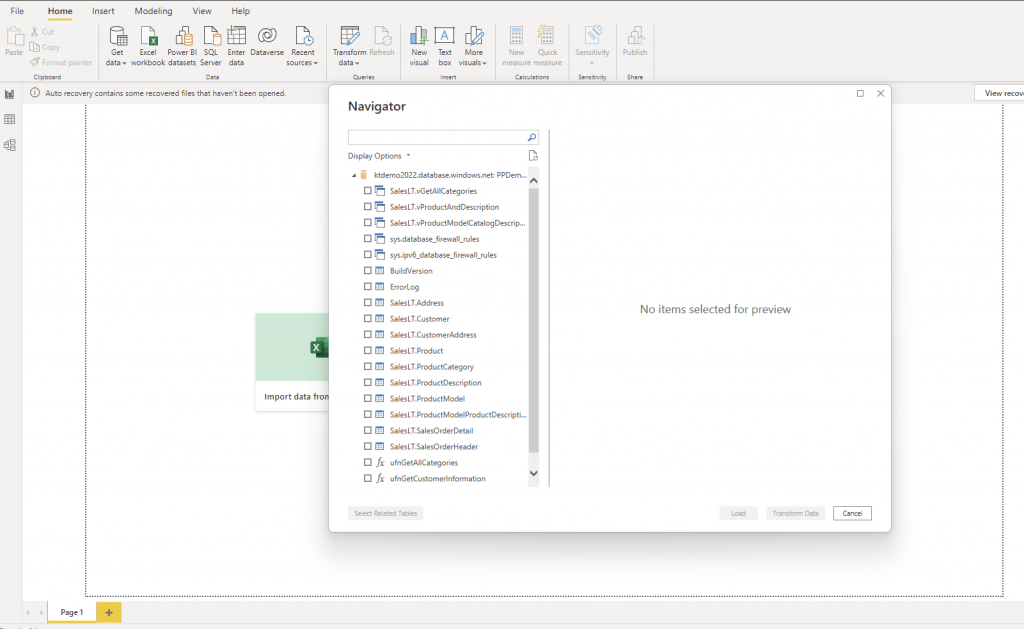 There are a lot of new features which enables Power Platform and Azure to work together, to find more check the blogs by following the tag #PowerfulAloneBetterTogether