In case you haven't followed the news, Microsoft Common Data Service has a new name, Its "Microsoft Dataverse".
The change is just the name change at this time, behind the scene it's the same CDS which has powered Dynamics 365 and Power Platform for years.
Dataverse Duplicate Detection and merge capabilities were due for a feature update in a long time, The alert and merge prompts were not optimized for UCI and looked out of Place on UCI apps.
The latest update( Release Wave 2 – 2020) to the platform provides new and improved Duplicate detection and merge capabilities as well as adds UCI compliant forms for merge.
This feature could be enabled by In Power Platform Admin Center under Duplicate Detection settings.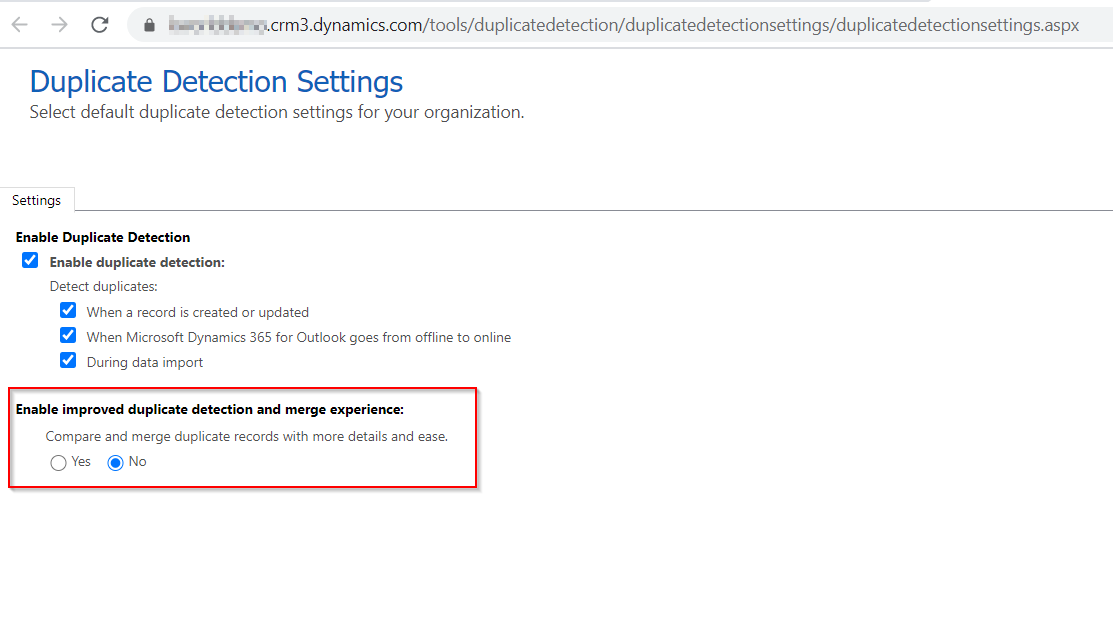 Without the improved feature enabled, Duplicate caused by an update/create to a record used to trigger a duplicate alert warning prompt with no option to act on them except discard or proceed with the create/update.
With the Improved Experience, The duplicate prompts provide an option to merge the record without navigating away.

Merging columns experience is also optimized now, You can manually choose which field to keep as Merge. Ther is a checkbox to auto select fields with data for merge as well as see only fields with conflicting data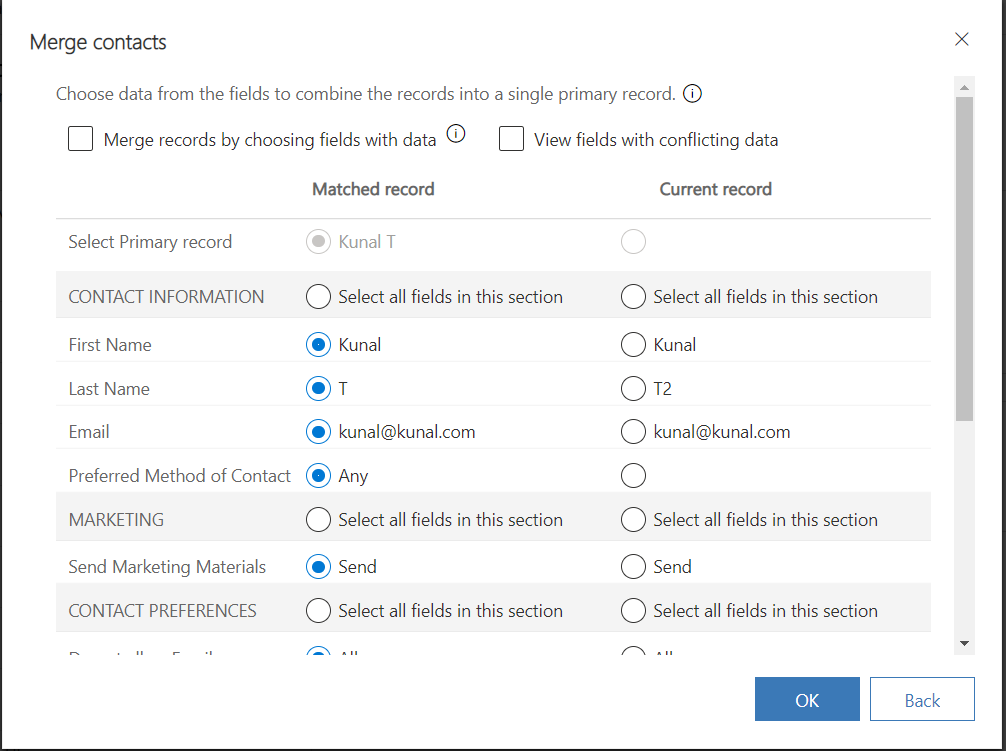 Data deduplication and data Merge is an ongoing process to ensure data quality and having the ability to act upon the Duplicate data and merge them directly from the dialog is very useful.
One thing I did notice is that after the merge the user is redirected to the view rather than to the Merge record, I have submitted it as an idea and hope it gets implemented in future releases.