Azure portal makes it really easy to get started with and creating and managing Logic Apps, with all the built-in connectors and easy interactive orchestration UI you can be up and running with your integration in a couple of hours.
But what if you want to manage your code in TFS or Git or any other source control system. Working and creating Logic App in Azure is great but as DEv we enjoy the comfort that Visual Studio offers.
Good news is that you can create manage and deploy logic App from within Visual Studio and it's better if you have become familiar with creating Logic Apps from Code View Interface.
In order to get Started with Logic App, you need to install Azure Logic apps tools for VS.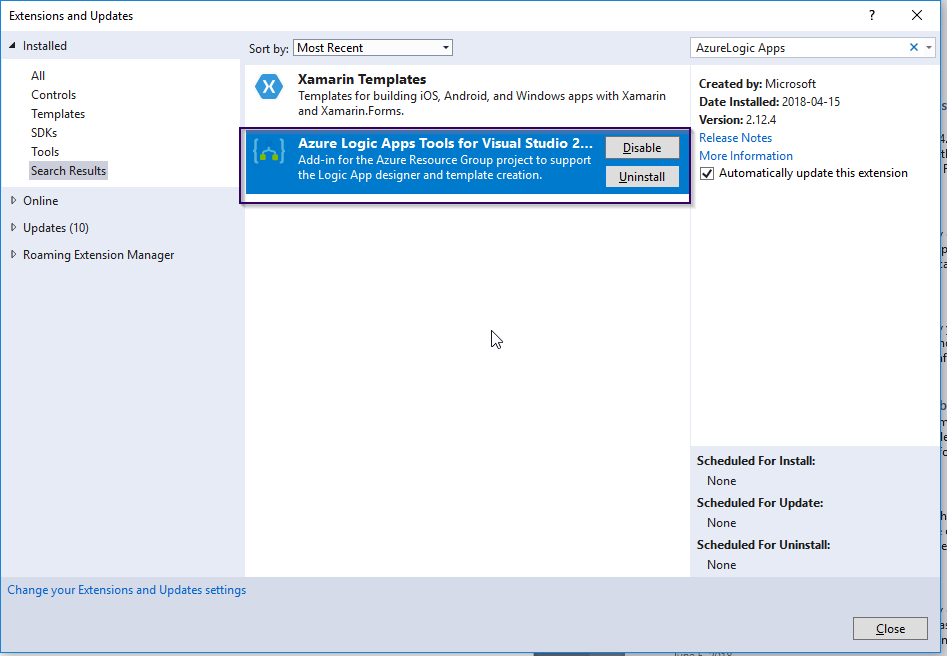 Once Installed you are ready to write your first Logic App from VS, Start by Creating new Project of type Arm.
Once you select your Project you will be asked to select the Type of Azure component you are creating. For our purpose, we will select Azure Logic App.
Continue reading "Working with Logic Apps from Visual Studio"